Huffpo gives up the seriousness ghost?
On Tuesday, the day when the HuffingtonPost's headline story was "SOTOMAYOR UNDER THE GUN" these were the site's most popular stories: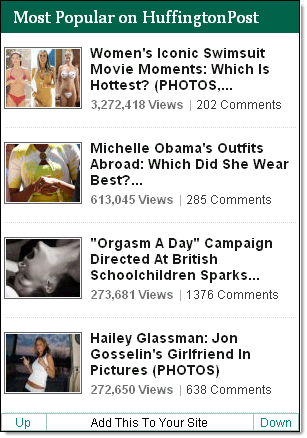 Huffpo bills itself as a serious forum for liberal thinkers… I wonder what percentage of its clicks are purely skin? Huffpo's always-sober lead story is a thin veneer of high-brow atop a smorgasbord of breasts, butts and assorted salaciousness.