10 years ago
If I'd been blogging today ten years ago, I'd have some mental snapshot of the day the dotcom bubble popped.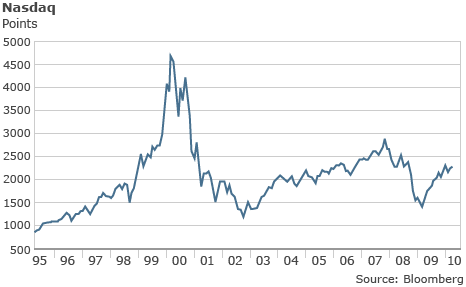 Throughout February and early March, we'd been busy with due diligence on a $5 million deal with Advent International to fund a radical expansion of Pressflex.com to rent affordable websites to newspapers across Europe. We already had customers everywhere from Eu, France to Bolton, Scotland.
A couple of weeks after the bubble burst, Advent got cold feet and pulled the plug on all their potential deals. Worse — at least for portfolio companies — a few months after that they stopped funding all their dotcoms, at least in Europe.
We quickly slashed salaries, laid some good people off and scaled back our plans to simple survival and trying to nurse our money in the bank and gradually rising revenues to break-even. (That day didn't come until early 2004.)
In retrospect, the dotcom crash saved us.