#SXSWi Trade Show: Advice for the Little Guys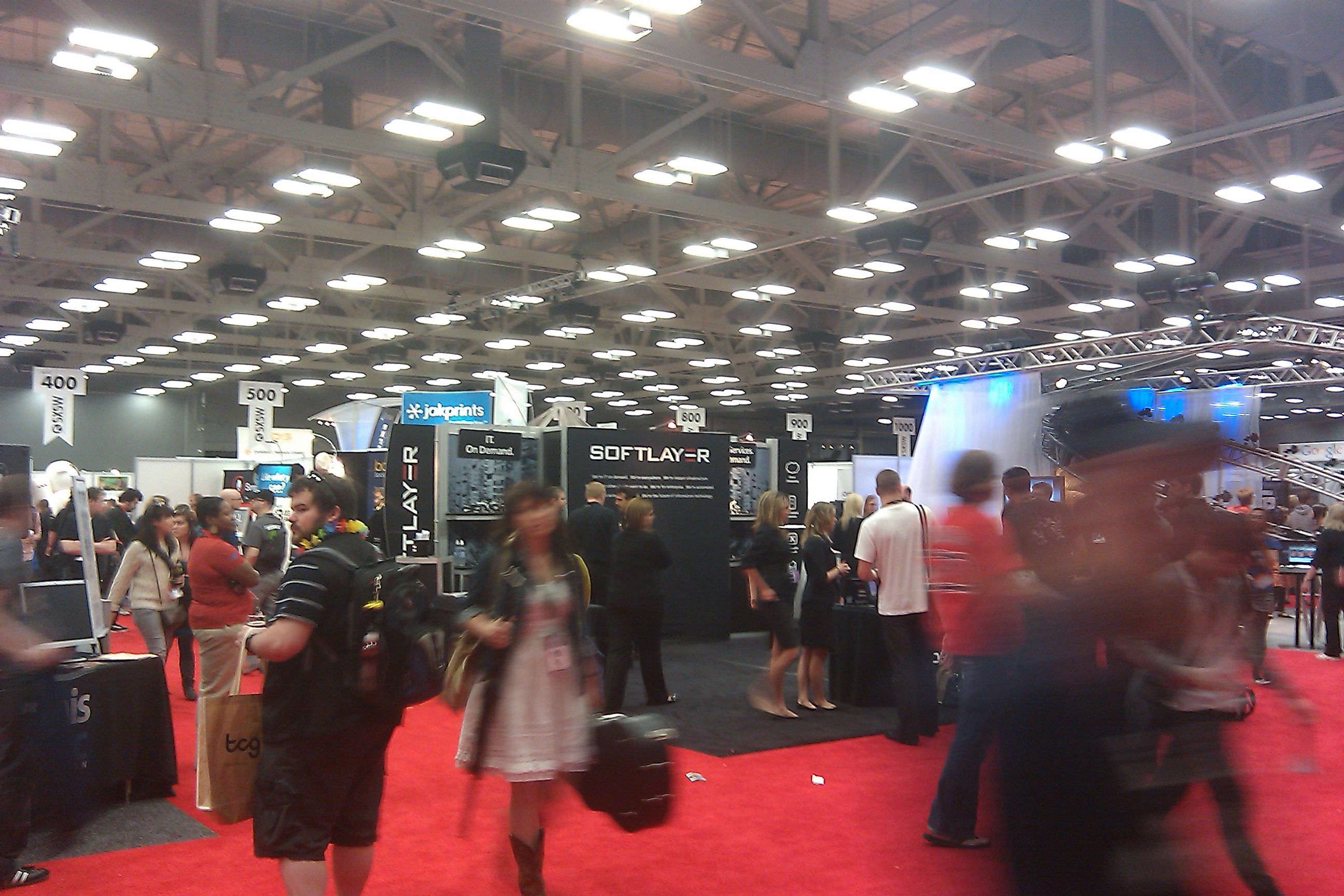 The much-anticipated South By Southwest Interactive Trade Show opened yesterday at 11am. If I could use one word to describe it, it would be "packed." Not just with festival-goers but with vendors. So how can vendors attract attention? Like moths to a fire, festival-goers can't help but be drawn to the big and the fantastic.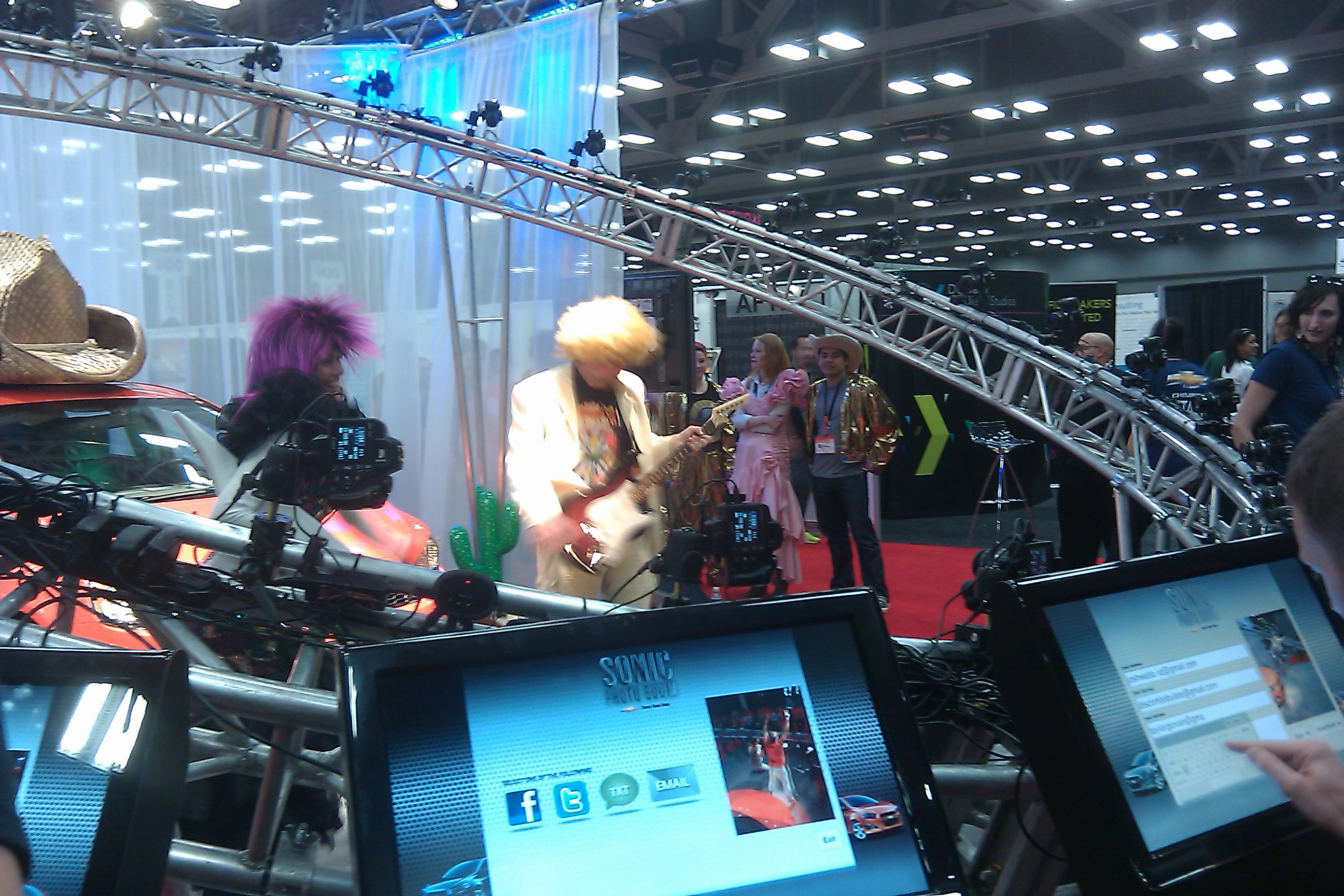 The first "booth" you may notice is Chevy's Photo Boom, a bullet-time photo booth that allows users take their own Matrix-Style videos. People stood in line to have a 360-degree photo of themselves jumping in mid-air with funny costumes on. Can you blame them? Over a decade after the Matrix introduced this technique, it's still really cool.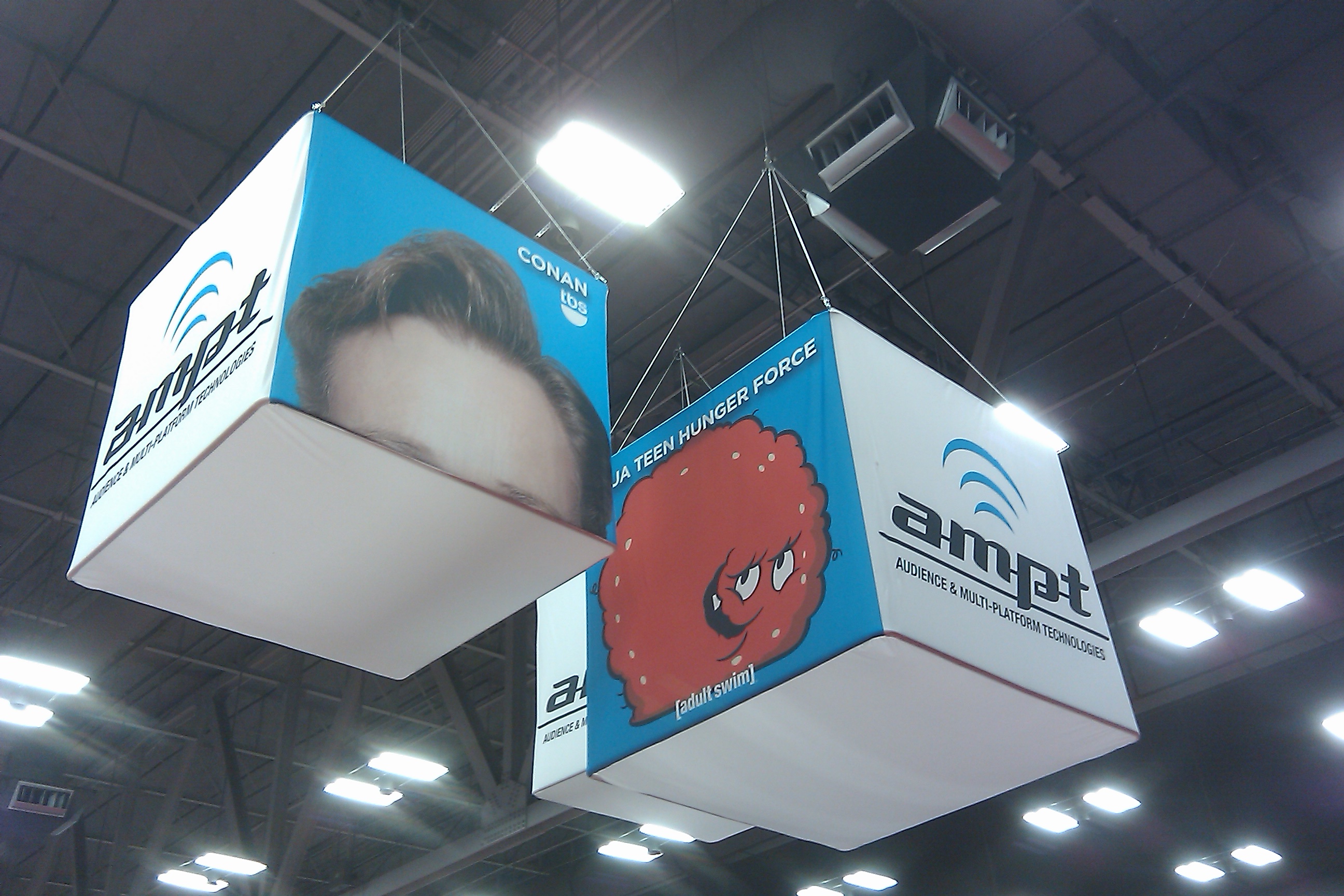 High above the right side of the Trade Show hang giant images of Conan O'Brien, Meatwad, and other Turner TV icons. Below them are representatives of Turner's new multi-platform technology group, AMPT, ready to pounce.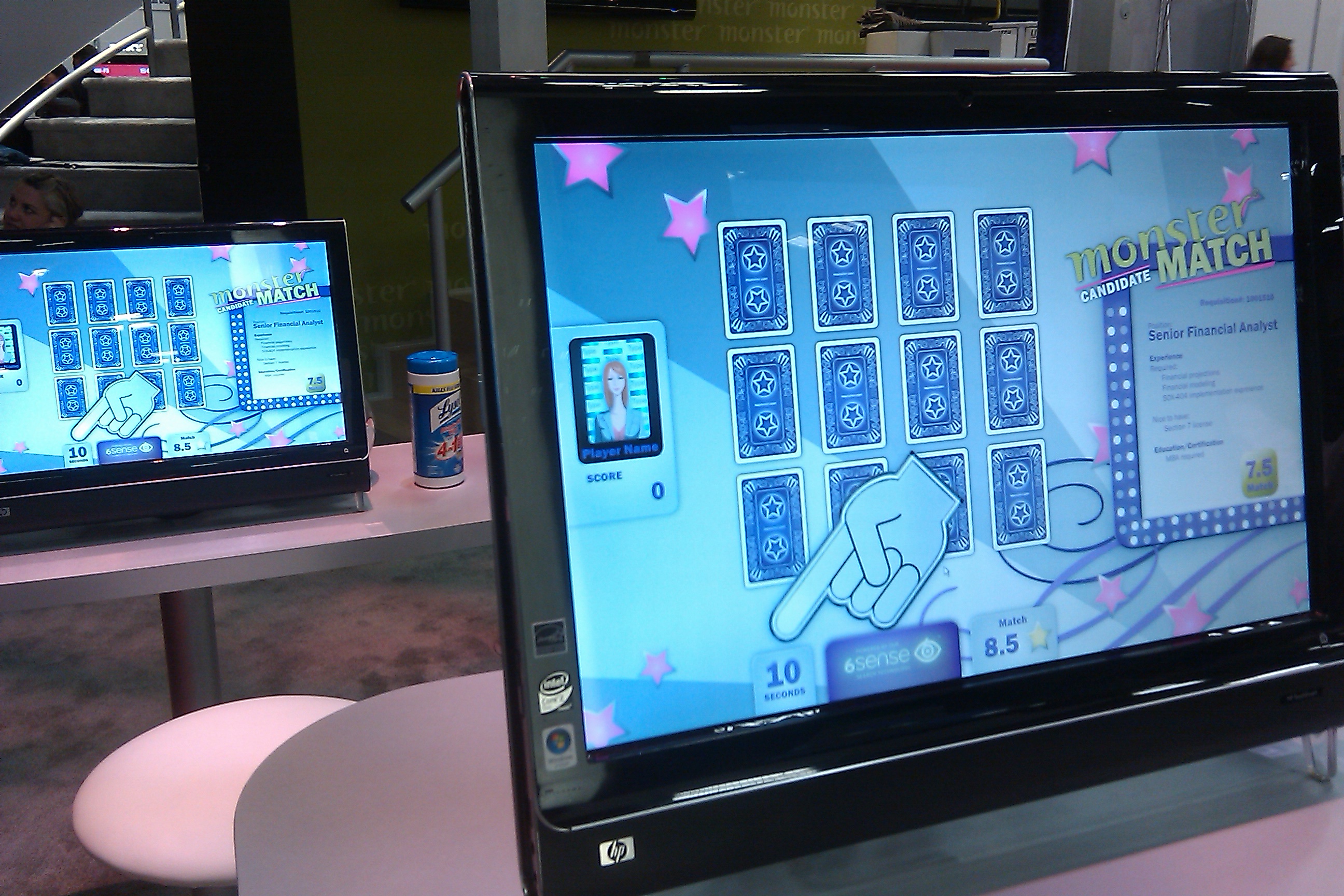 In the back of the hall, Monster.com has giant touch-screens where attendees can play Monster Match Game — and win prizes!
Between these giant interactive displays are dozens of booths that hope for a bowl of Hershey's kisses to draw us in for a pitch. So how do the small-but-ambitious start-ups compete in this space dominated by the big, incredible, and well-funded corporate booths?
Sadly, many don't.
But there is hope for the little guys. When free candy and beer aren't enough to draw in the overstimulated festival-goers, a little bit of personality goes a long way. The guys from Hashtag Art got my attention with a single HDTV displaying a beautiful photo mosaic. As soon as he saw me look at his screen, Marc Fischman said "Hi Nick." And soon he was wowing me with his products. No Hershey's Kisses. Just good old-fashioned human interaction.
If your product alone isn't enough to captivate someone at first glance, you can still be creative. There's a tutorial on how to make your own "Photo Boom" on the cheap. America loves an underdog, and I for one would wait in line to "Enter the Ghetto Matrix" instead of the high-production (and probably high-cost) setup that Chevy had, if I knew it was created by a passionate and ingenious start-up.
So, Trade Show Exhibitors, if you feel like you didn't get enough attention today, don't worry. You've still got three days to put on your best smile, call a passer-by by name, and show them that you're just as amazing as the big guys.
Tags: Homepage, trade show