by
Nick Faber
Thursday, April 28th, 2011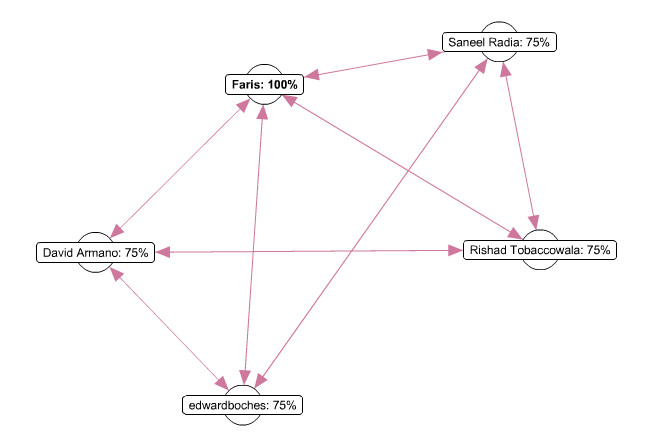 Last week, Ben Malbon, the Director of Strategy at Google Creative Lab, wondered aloud if C-level Innovation Officers were necessary for creative agencies:
But do we really need them? If so, why? And what do they see as their value to creative businesses?
He asked four prominent "new mutation[s] of communications professional" to tell him, in Tweet-friendly brevity, what it is they do.
Rishadt Tobbacowla (Chief Strategy & Innovation Officer)

Help drive future competitive advantage. Seek fresh insightful connections.
100 retweets later, the post had dozens of comments, both for and against the CIO position. A common theme in the comments was that we ideally shouldn't need CIOs. Tim Brunelle commented:
To my mind, Innovation as a title is akin to "Digital [name your discipline]." We're in an era overrun with both digital and innovation, which ought to mean *everyone* works in digital and innovation, to some degree. Right?
Malbon, inspired and enlightened by feedback, followed up his post with "Ten Things I've Found To Be True about 'Chief Innovation Officers' In Agencies."
3. If Everyone's Responsible, No One is Responsible: Yes, in a perfect world everyone in an agency would be responsible for both constant internal change and fighting for breakthrough work. In practice, everyone can't be. So someone probably needs to be, even if they are merely the lightning conductor of action for a far wider group (if everyone in your company is, congratulations, you can stop reading now).
I put together a Twitter map using Twiangulate to see who follows whom in this tight circle of elite innovators. Of the 5 CIOs named by Malbon – David Armano, Edward Boches, Saneel Radia, Faris Yakob, and Rishadt Tobbacowla – each are followed by 3 of the other 4, except for Faris Yakob, who is followd by everyone.
So whether or not the Chief Innovators are important to agencies, at least they matter to each other. And when "Everyone is Responsible" for innovation, the CIO is most responsible.
Other people people playing in the same sandbox include: Karen Strauss (Ketchum), Dan Burrier (Ogilvy), Matt Freeman (McCann), Geoff Melick (GA), and Nina Sloan (BNO – technically, Chief Ideation Officer).