Preview: Blogads at Social Media Week #SMWNYC 2011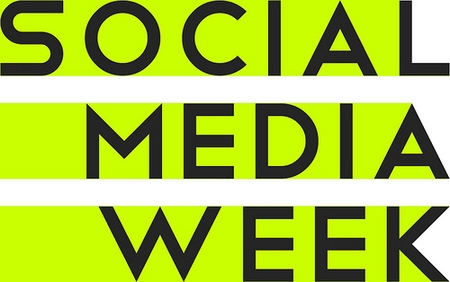 We're hosting two panels next week during Social Media Week NYC:
1. Social Books: How Social Media is Changing the Writing, Reading and Promotion of Books
#SOCIALBOOKS

Books are everything social media is not: composed and consumed in solitude, written and read at leisure, conceived and bought as blocks. Yet readers and writers are increasingly connecting to each other with tweets, apps, and book-based social networks.
Join four authors as they discuss how social media is transforming the experience of writing, reading and promoting books — and what the changes may mean for authors, readers and publishers.
Panelists:

Steven B. Johnson, author of Where Good Ideas Come From (@stevenbjohnson)
Maud Newton, book pundit and nascent novelist (@maudnewton)
Lenore Skenazi, author of Free Range Kids (@freerangekids)
Clive Thompson, New York Times Magazine writer and Wired columnist with book in progress (@pomeranian99)
Henry Copeland, moderator, Blogads.com (@hc)
The hashtag for this event will be #socialbooks. Register here.
2. SUXORZ: The Worst Social Media Advertising of 2010
#SUXORZ11
Amid tales of genius and triumph during #SMWNYC, the #SUXORZ11 panel will be the Greek chorus.  We'll dissect the twelve worst social media campaigns of 2010, and then throw them to our drunken audience for comments and voting. It's like what we've done in past years at SXSW… with the lubrication of complimentary beer and wine. Who will be crowned this year's SUXORZ champion?
Panelists:

Jessica Amason, Mother NY, ThisIsWhyYoureFat (@jessamanson)
Brian Clark, GMDstudios (@gmdclark)
Brian Morrissey, Ad Week (@bmorrissey)
BL Ochman, Proof Digital Media (@whatsnext)
Henry Copeland, Blogads.com (@hc) moderator
The hashtag for this event will be #suxorz11. To get in the spirit, feel free to submit SUXORZ candidates to http://on.fb.me/suxorz. Register here.
Tickets are going fast, so make sure to sign up now. Follow @blogads or catch us here: www.facebook.com/blogads to keep up with event updates. We also have notes from last year's panels.
See you next week!
Tags: Homepage, SMWNYC, socialbook, SUXORZ, suxorz11