Archive for the 'Parties' Category
by
henrycopeland
Monday, December 15th, 2008
FAIL.
Right now it seems there are no photos to commemorate our best party ever.
Seems everyone had too many glasses and bottles in their hands to take photos. A sign of a great party.
But also an unpleasant surprise, since I promised photos in this morning's Blogads payout.
Update: A photo of the "blogle your mind" trivia game, designed by Megan and Kate, and played by sundry staff. Our guests weren't so intrigued and huddled by the drinks and food until we were done.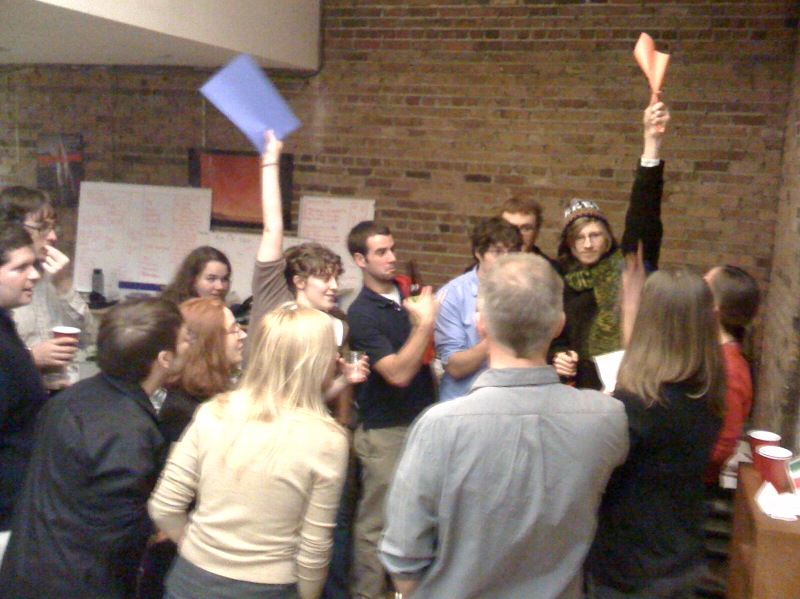 by
henrycopeland
Sunday, October 26th, 2008
We had an awesome time at Citrine and the Highline Friday night.