by
henrycopeland
Monday, October 19th, 2009
The gurus over at influence mapping firm Morningside Analytics recently built this map that illustrates the central of blogs in our liberal and conservative networks in the healthcare and energy policy debates.
Here's the healthcare map, with our blogs highlighted.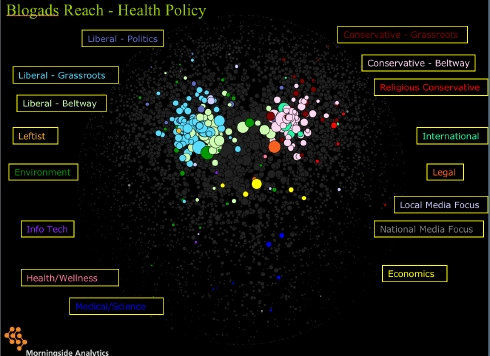 And here's their map for energy blogs with Blogads.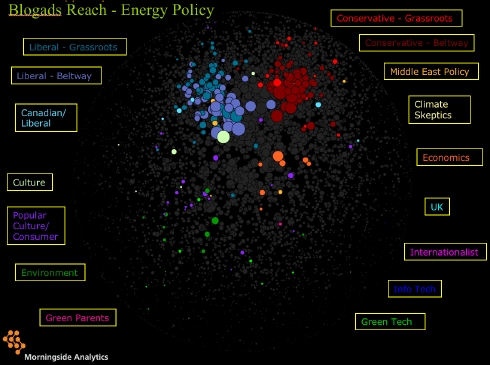 Here's the post with more context.